We continue our countdown of the best things in 2014 and the next countdown is about one of the most important thing in our smartphone life- the Apps. Here is a list of the Apps that ruled the market in 2014.
2048
If we can point out at one app that really made its mark then 2048 surely deserves some accolades. This app is a brainchild of a 19 year old Italian web designer who drew from the objective of simple sliding puzzles for his app: slide 2 or 4 tiles to get the score of 2048. This app recorded millions of download in its first week of listing on the App Store. This App is an open source app and thus many developers have created a spin off this viral app.
PhotoMath
This magic calculator shot to the number 1 spot on the App Store in the month of October. The user snaps a photo of the math problem or the equation and this app provides a step-by-step solution of the problem. This app does not support hand written equations but upgrades are being made to support hand written equations. A spokesperson of PhotoMath told TIME Magazine that people wholeheartedly welcomed the app and thus leading to millions of download of the app.
Flappy Bird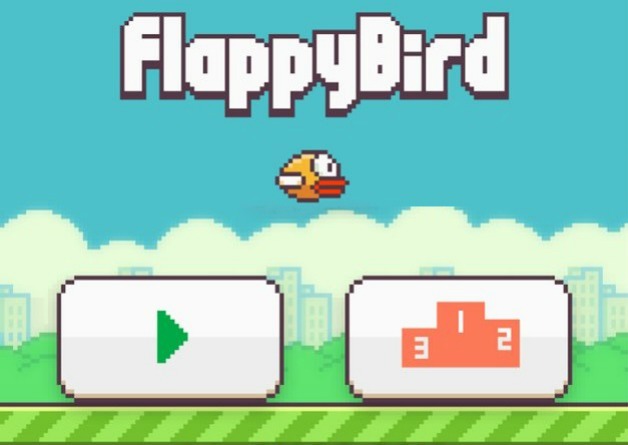 If there was one game that matched the addictiveness of Candy Crush then it definitely has to Flappy Birds. The game became an instant hit in the starting of 2014 due to its simple design and easy objective. This app was so addictive that the Developers had to pull it off the App Store because they "couldn't take anymore" , many companies tried to create the Flappy birds experience by creating spin offs of the most viral mobile game of 2014.
Snapchat
The self destructing photo sharing app is present in the App Store since 2012, but 2014 was the breakthrough year for this app. The amount of photos shared daily has been around 700 million photos daily from about 20 million in 2012. In the age of the social media dominated by facebook and twitter, Snapchat recorded an astonishing 10 billion dollar valuation in august.
WhatsApp
If there was one App that dominated all the spheres of social media then it should undoubtedly be Whatsapp. This highly successful messenger app recorded a 600 million user base in April and thus establishing itself as the most popular chat app. Whatsapp was acquired by Facebook for a staggering amount of 22 billion dollars and thus surpassing the previous acquisitions made by the social media giant and thus establishing Whatsapp as the front running app of 2014.